Podcast: Play in new window | Download (Duration: 28:00 — 20.9MB)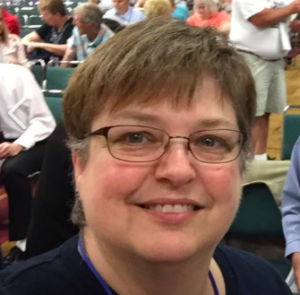 The 2016 Bloomington Woman of the Year and a clinical social worker, Jean Capler is a first time candidate for elective office. She's taking on At Large incumbents Susan Sandberg, Jim Sims, and Andy Ruff as well as two other first-time challengers Vauhxx Booker and Matt Flaherty in the May Democratic primary. No Republican is running thus far for an At Large seat. Capler works for the Rehabilitation Hospital of Indiana, specializing in helping social workers across the state treat brain injury patients. She also serves on Bloomington's Utilities Service Board.
Host Michael Glab goes one-on-one with Bloomington's most fascinating people every Thursday at 5:30pm. Tune in for a bonus feature, Big Talk Extra, every Monday on the Daily Local News at 5:00pm for added chat from the previous week's show.