Podcast: Play in new window | Download (Duration: 19:00 — 17.4MB)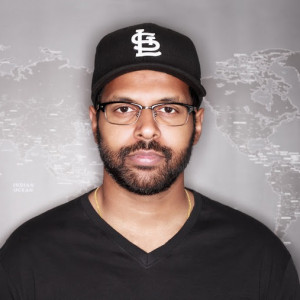 As Bloomington gears up for the upcoming Lotus World Music Festival, WFHB's Tall Steve chats with singer-songwriter Bhi Bihman.
American singer-songwriter Bhi Bhiman is known for his fine guitar playing, his clever and edgy lyrics, and a remarkable voice that has earned comparisons to such artists as Nina Simone and Bill Withers. "What a voice Bhi Bhiman has, full-bodied and brawny but delicate" (New York Times).
Produced and Edited by Jim Manion