Podcast: Play in new window | Download (Duration: 28:00 — 21.3MB)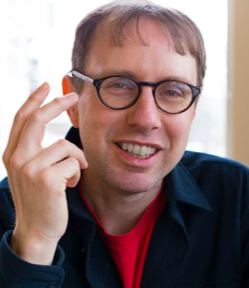 He started out in radio at WFHB and now serves as the jazz director for WFIU. Like many young people, David Brent Johnson stumbled and fumbled through life upon reaching adulthood. He discovered jazz in his twenties, what he calls his "light on the road to Damascus" moment. Then, he and a partner produced an Americana music show for WFHB, with Johnson gradually concentrating more on jazz. He was offered a job with Bloomington's NPR affiliate in 2002. Now his programs are syndicated and reach as far as Manila, Philippines.
Michael Glab goes one-on-one with Bloomington's most fascinating people every Thursday at 5:30pm. Tune in for a bonus feature, Big Talk Extra, every Monday on the Daily Local News at 5:00pm for added chat from the previous week's show.