Podcast: Play in new window | Download (Duration: 59:00 — 45.3MB)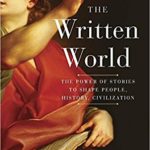 From Alexander the Great's "pillow book" (The Iliad) to the Mayan Popul Vuh; from Gilgamesh to Harry Potter by way of Goethe and the notion of "world literature"–tonight we contemplate The Written World.
World Literature is a concept first expressed by Johann Wolfgang Goethe in 1827:
If we Germans do not look beyond the narrow circle of our own environment, we all too easily fall into…pedantic arrogance. Therefore I like to look around in foreign nations and advise everyone to do the same on his part. National literature means little these days; the epoch of world literature is at hand, and everybody must endeavor to hasten its coming.
But perhaps it is not so much literature but the mode of production that matters here. And it's interesting that Goethe speaks as if the Kingdom of Heaven was nigh.
Martin Puchner's new book The Written World (Random House) is subtitled The Power of Stories to Shape People, History, Civilization–and it is very much in the spirit of Goethe's concept. Further, there is a kind of teleology at work here…something inherent in "the word" that does more than shape the human. It speaks us.
GUEST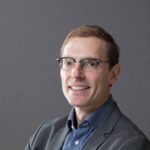 Martin Puchner is the Byron and Anita Wien Professor of English and Comparative Literature at Harvard University. His writings range from philosophy and theater to world literature. He is the author of Poetry of the Revolution: Marx, Manifestos, and the Avant-Gardes and The Drama of Ideas: Platonic Provocations in Theater and Philosophy among several others. He is the General Editor of the Norton Anthology of World Literature and creator of the HarvardX MOOC Masterpieces of World Literature.
RELATED
Essays by Martin Puchner
Readers of the World Unite
World Literature in Istanbul
Literature of Chinese Capitalism
MUSIC
"A Meticulous Analysis of History" by Pinky and the Brain (Season 2 – Episode 12)
"Istanbul (Not Constantinople)" by The Four Lads
"7 Chinese Bros." by R.E.M.
"The Boston Tea Party" by The Sensational Alex Harvey Band
"The Visitors" by ABBA
CREDITS
Producer & Host: Doug Storm
Assistant Producer: Rob Schoon
Studio Engineer: Bryce Martin
Executive Producer: Wes Martin