Podcast: Play in new window | Download (Duration: 28:00 — 22.1MB)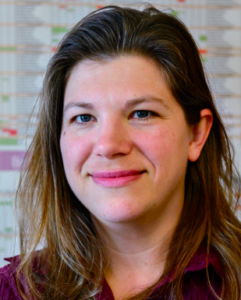 Heather Bradshaw is a research scientist in the Indiana University Department of Psychological & Brain Sciences. She specializes in studying lipids — fats, to the layperson — and their presence and roles in, among other things, the marijuana plant and olive oil. The lipids in pot may one day be isolated and turned into medications that reduce symptoms and cure diseases. Those in olive oil have been found to ward off osteoporosis in aging women. Bradshaw is part of an international network of scientists probing these substances.
[This episode aired Thursday, March 15, 2018.]
Michael Glab goes one-on-one with Bloomington's most fascinating people every Thursday at 5:30pm. Tune in for a bonus feature, Big Talk Extra, every Monday on the Daily Local News at 5:00pm for added chat not included in the previous week's show.