Podcast: Play in new window | Download (Duration: 28:00 — 21.8MB)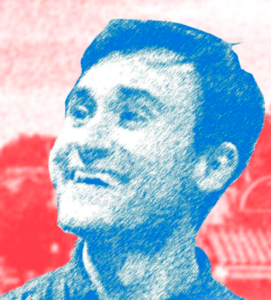 The ringleader of the whimsical voter participation advocacy group Grassroots Goofballs turns serious with his announcement he's running for Bloomington's top political office as an independent. A passionate lover of books and a dedicated student of theater, Arena hopes to bring the perspective of those just turning 30 to the civic forum. He claims it's his — and our — duty to engage fully in a participatory democracy. Arena must gather 500-plus signatures by July 15th in order to appear on the November ballot.
Host Michael Glab goes one-on-one with Bloomington's most fascinating people every Thursday at 5:30pm. Tune in for a bonus feature, Big Talk Extra, every Monday on the Daily Local News at 5:00pm for added chat from the previous week's show.