Podcast: Play in new window | Download (Duration: 58:35 — 53.6MB)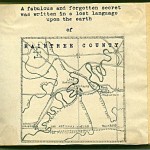 Host Doug Storm introduces the three-part series Taking the Measure of Raintree County.
Perhaps it needn't be said that Raintree County is novel with a history.  We take a first step tonight into the geography of the novel with the aid of three guests who will provide a kind of compass rose to help locate us in the mythical world of Ross Lockridge, Jr.
Guests:
Don Gray, emeritus professor of English literature at Indiana University; Eric Sandweiss, Carmony Chair, Department of History and Editor of Indiana Magazine of History; and Cherry Williams, Curator of Manuscripts at The Lilly Library at Indiana University.