Podcast: Play in new window | Download (Duration: 57:59 — 53.1MB)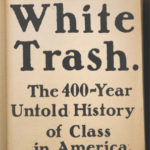 For "Unfounded America" we're joined by Nancy Isenberg author of the popular and provocative new book, White Trash: The 400-year Untold Story of Class in America.
Laura Miller writes of the book in Salon:
Tapping into scores of sources, Isenberg traces the emergence of the white-trash stereotype from its roots in British beliefs that the working class was truly a separate race from the middle and upper classes: congenitally stupid, lazy and shiftless—when they weren't sly and conniving. Poverty, in the form of miserable living conditions, dirtiness, ignorance, illness, violence, and despair, was viewed as the inherited misfortune of blighted bloodlines. Isenberg shows how consistent this prejudice has been over the centuries, carrying on with only a few alterations right down to the present.
Segment One
We begin the program with the Simon Schama's dictum that history ought to be depressing and that the historian should be and promote skepticism of neat narratives of the past. If the story is wrapped up and tied with a bow, there's something wrong with it. But the gist of the segment is that the British made us do it–this country is founded on a class hierarchy brought to these shores by its colonizers and is an unremitting element in our social organization, our culture, and our politics. You gotta be able to say you're better than someone or you're no one.
Segment Two
For this segment we'll examine the way animal husbandry and breeding extended to the early 20th century's belief that the traits of those labeled White Trash, alleged to be laziness, criminality, insanity, epilepsy, alcoholism, pauperism, and so on, could be eliminated via the pseudoscience of Eugenics; then we'll turn to Andrew Jackson and the way politics became the art of performance and democracy its theatrical mask.
Segment Three
For our final segment our focus is on the lie of Social Mobility and the truth that Class defines our future in America. But first we look at the way class is marked upon us by physical identifiers, from the way we dress and speak to the color of our skin.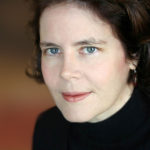 GUEST
Nancy Isenberg is the T. Harry Williams Professor in American History at Louisiana State University. Among her books are Fallen Founder: The Life of Aaron Burr, and her latest White Trash: The 400-Year Untold History of Class in America
RELATED
An Extended Interchange Conversation with Nancy Isenberg (81 minutes)
MUSIC
"Arkansas Traveller," Bill Monroe & the Bluegrass Boys
"Possum Up a Gum Stump," Snuffy Jenkins & the Hired Hands
"You Ain't Going Nowhere," The Byrds
"Worried Man Blues," The Carter Family (1927)
CREDITS
Producer & Host: Doug Storm
Assistant Producer: Rob Schoon
Special Reporting: Kacey Ross
Executive Producer: Joe Crawford