Podcast: Play in new window | Download (Duration: 1:14:43 — 68.4MB)
According to my guest, Alan Wald, the aim of the literary radical is "to endow history with meaning."
Literary radicalism is less a noun than a verb….It's a work in progress, an evolving tradition of activism and commitment obsessed with its own identity. Its orders, its achievements, its efficacy.*
We track three "subversives" in our program and offer their work in the context of their time: Mike Gold, Ann Petry, and Thomas McGrath.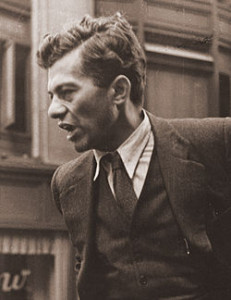 Mike Gold (April 12, 1894 – May 14, 1967) was the pen-name of Jewish American writer Itzok Isaac Granich. A lifelong communist, Gold was a novelist and literary critic. His semi-autobiographical novel Jews Without Money (1930) was a bestseller. During the 1930s and 1940s Gold was considered the preeminent author and editor of U.S. proletarian literature.
Many communist literary people in the 30s, 40s, and 50s worshiped Gold…[He] was like a symbol of the heroic Jewish proletarian, although he wasn't really a proletarian, he never really had a job….He was a tough guy, an anti-fascist fighter.
Ann Petry (October 12, 1908 – April 28, 1997) was an American novelist who became the first black woman writer with book sales topping a million copies for her novel The Street. She also wrote the novels Country Place (1947), The Narrows (1953), other stories, and books for children, but they have never achieved the same success as her first book. Though less famous than The Street, Alan Wald declares of The Narrows that it is "a masterpiece of the 1950s on a level with Ellison's Invisible Man."
In some ways she's more typical of the literary left than Mike Gold, in the sense that her Communist identity was not public or known and is somewhat elusive. It's not clear whether or not she was a member of the Communist Party; she certainly had many friends who were Communists, studied Marxism, and had politics that were identical with the Communist movement for a number of years. I believe in The Narrows, which is set in the 1050s, she's kind of mourning the loss of that whole upsurge of antiracist radicalism that the Communist movement was involved in. But she's mysterious about it.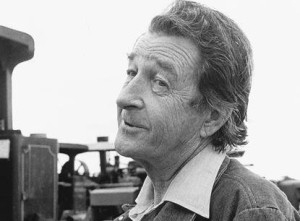 Thomas McGrath (November 20, 1916 – September 20, 1990) was a celebrated American poet. McGrath produced a prolific array of titles, encompassing poetry, novels, books for children, and several documentary film scripts. His best-known work is probably Letter to an Imaginary Friend published in sections between 1957 and 1985 and as a single poem in 1997 by Copper Canyon Press.
He was a heavy drinker, rode a motorcycle, wore a black leather jacket, many wives; he was very open about his Communist politics, was fired from his teaching job on the West Coast, and so on. But politically he was actually quite a dogmatic hardline pro-Stalin person and he considered himself to the left of the Popular Front. For a period he was out of the Communist movement and seemed to associate with Maoist groups. So politically he's somewhat mixed but artistically he's at a very high level. Although I should say he can be sloppy. If you look at different versions of his poems it's hard to tell what might be typos and what are actual experiments…But definitely genius there.
GUEST
Alan M. Wald is the Emeritus H. Chandler Davis Collegiate Professor of English Literature and American Culture at the University of Michigan and is the recipient of the Mary C. Turpie Prize of the American Studies Association. His books include American Night: The Literary Left in the Era of the Cold War (2012); Trinity of Passion: The Literary Left and the Anti-Fascist Crusade (University of North Carolina Press, 2007); Exiles From a Future Time (University of North Carolina Press, 2002); Writing From the Left (Verso, 1994); The Responsibility of Intellectuals (Humanities Press, 1992); The New York Intellectuals (University of North Carolina Press, 1987).
Alan M. Wald's American Literary Left Trilogy
MUSIC
"Bella Ciao" by Giovanna Daffini
"Which Side Are You On" by Woody Guthrie
"Ticket Agent Blues" by Blind Willie McTell
"Blue Horizon" by Sidney Bechet
"The Interanationale" by Billy Bragg
RELATED
The Masses
The New Masses
Reds (1981 movie)
The Movie at the End of the World: Thomas McGrath (YouTube)
Writers on the Left, by Daniel Aaron, review in the Harvard Crimson, March 14, 1962.
Lineages of the Literary Left: Essays in Honor of Alan M. Wald
*Lecture unites Themester, Lilly library exhibit
CREDITS
Producer & Host: Doug Storm
Board Engineer: Jonathan Richardson
Executive Producer: Joe Crawford