Podcast: Play in new window | Download (Duration: 1:06:36 — 47.9MB)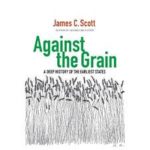 EXTENDED TAKE (Radio Cut below)
Today's show is Storied States and is something of "counter-companion" to last week's program, Storied Into Being, with Anthology Editor and Literature professor Martin Puchner. That show followed the stories which accompanied writing technology on its roughly 5,000 year journey from the accountants of ancient Mesopotamia (which means between two rivers) to the entrepreneurship of Benjamin Franklin. And what should be no surprise, we saw how literature runs a parallel course with state power and class domination–even old Franklin saw fit to become postmaster general of the United States to facilitate his business interests.
In Storied States, we come to find out just why that is by means of examining the shift in how humans lived, moving from hunter-gatherers to sedentary farmers. And contrary to official narrative it wasn't because humans couldn't wait to give up the so-called arduous life of necessary mobility and settle down. In fact the opposite appears to be true. Humans had to be compelled into lives of drudgery, normally lived in the shackled service of a non-producing elite–priests, kings, scribes…the very classes of people who end up writing and propagating our canonical literary and sacred texts.
At the center of it all, facilitating indenture and servitude, is grain: rice, wheat, and corn in particular. All turn out to be wonderful tools of the taxman and the military campaign.
Returning to Interchange to continue the work of unsettling us is James Scott. He's author of many books including the classic Seeing Like a State, his most recent is Against the Grain: A Deep History of the Earliest States. It might almost be called In Praise of Collapse, or Better Living Through Barbarity.
Our music throughout is by New York Art Quartet off of the album Old Stuff, comprised of live recordings from 1965 but first released in 2010 on Cuneiform Records.
GUEST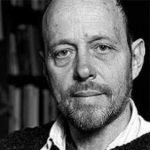 James C. Scott is Sterling Professor of Political Science and Professor of Anthropology and founding director of the Program in Agrarian Studies at Yale University. He is the author of The Moral Economy of the Peasant (Yale University Press, 1976), Weapons of the Weak: Everyday Forms of Peasant Resistance (Yale University Press, 1980), Seeing Like a State: How Certain Schemes to Improve the Human Condition Have Failed (Yale University Press, 1998), The Art of Not Being Governed: An Anarchist History of Upland Southeast Asia (Yale University Press, 2008), Two Cheers for Anarchism (Princeton University Press, 2012)
RELATED
Why a leading political theorist thinks civilization is overrated (Interview with James Scott by Sean Illing)
Reviews of Against the Grain
Great Scott by George Scialabba
Barbarian Virtues by Samuel Moyn
Paleo Politics by Jedediah Purdy
The Beginning of Elites, Tax, Slavery by Barry Cunliffe
MUSIC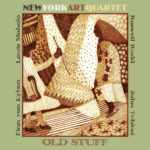 New York Art Quartet, Old Stuff
"På Tirsdag" (Norwegian, meaning "On Tuesday")
"Old Stuff"
"Sweet V"
"Pannonica"
"Karin's Blues"
CREDITS
Producer & Host: Doug Storm
Assistant Producer: Rob Schoon
Studio Engineer: Bryce Martin
Executive Producer: Wes Martin