Podcast: Play in new window | Download (Duration: 58:05 — 42.1MB)
July 12th marked the 200th anniversary of the birth of Henry David Thoreau. We like anniversaries and birthdays in particular…we like to mark time, to celebrate occasions. And in fact, like most words, "occasion"* holds an etymological tension within it by meaning both a downfall and a falling together–which seems only right for a term that is communal, civic, and religious in nature.
On this occasion of the birth of Thoreau we are forced to confront the vexed nature of our reception of his genius. So many of us hate Thoreau, while so many of us love him. He is one of the country's polarizing figures. But it seems to me he is such only as caricature. Here is a recent one from McSweeney's–a satire called "8 Male Authors to Read Before You Die," from which comes this snippet "view" of Walden. Thoreau "concludes that the key to a contented life is profound simplicity, which only requires enough money to buy land, build a house, not work, and have enough solitude to really listen to your own brilliance."
This suggests the writing is at odds with the life and generally Thoreau is thought of as a "crank" and his "dropping out" gesture one of irresponsible selfishness. Well, being a crank seems okay to me, and Thoreau is our greatest critic of the effects of the "property economy," i.e., Capitalism, and of slavery as well. His family's home was used as part of the underground railroad to assist the enslaved in escape from bondage.
But all of Thoreau's writing speaks to a deep belief in the communal–both with your fellow humans and with nature–and with the past. And I can't help but wonder if any of the folks who seek to belittle him have ever actually read his work.
So for this program we'll offer segments out of two programs about Thoreau's work we produced on Interchange.
PART ONE
We'll begin with "Thoreau as crank." Christoph Irmscher discusses Thoreau's masterwork essay on resistance to civil government written while at Walden Pond. It may surprise you that a shoe might hold the key to Henry's idea of living. Also, Thoreau anticipates how his future readers will complain about him. Finally Irmscher identifies the aim of Thoreau to reach us at the the point before we decide to do or not do something.
PART TWO
Branka Arsic proposes that Thoreau means, literally, every word he writes. In her book Bird Relics, Arsic seeks to center Thoreau's work in his profound grief over his brother John's death. We begin with Arsic's strong defense against the condemnation of Thoreau of as an egoist, asocial, apolitical, at best a libertarian, and a misanthrope; then we turn to his first book, A Week on the Concord and Merrimack Rivers. We close with why Henry hated museums so much.
GUESTS
Christoph Irmscher is the Provost Professor of English and the George F. Getz Jr. Professor in the Wells Scholars Program. Widely recognized as the leading authority on Audubon, he is the editor of the Library of America edition of Audubon's Writings and Drawings. His new biography of the 19th-century scientist Louis Agassiz, Louis Agassiz: Creator of American Science, was Editor's Choice of the New York Times Book Review in February 2013. He has just published a biography of Max Eastman published by Yale University Press.
GUEST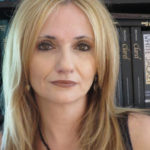 Branka Arsić is a Professor of English and Comparative Literature at Columbia University. Professor Arsić specializes in literatures of the 19th century Americas and their scientific, philosophical and religious contexts. She is the author, most recently, of Bird Relics: Grief and Vitalism in Thoreau (Harvard University Press, 2016); On Leaving: A Reading in Emerson (Harvard UP, 2010); and a book on Melville entitled Passive Constitutions or 7½ Times Bartleby (Stanford UP, 2007). She is currently co-editing (with Kim Evans) a collection of essays on Melville, entitled Melville's Philosophies (Bloomsbury, 2017).
RELATED
8 Male Authors to Read Before You Die by Heather J. Vanmouwerik
The Radical Democracy of Henry David Thoreau: A Conversation with Branka Arsic'
Against Complacency: Thoreau's "Civil Disobedience" (Christoph Irmscher)
On Thoreau's Walden (Entitled Opinions)
MUSIC
Songs off of Vijay Ayer's Accelerando
"Optimism"
"Actions Speak"
"Star of the Story"
"Little Pocket Size Demons"
"Human Nature"
*Robert Harrison details this in an episode of Entitled Opinions with guest Rush Rehm. Highly recommended.
CREDITS
Producer & Host: Doug Storm
Assistant Producer: Rob Schoon
Board Engineer: Wes Martin
Executive Producer: Joe Crawford