Podcast: Play in new window | Download (Duration: 28:00 — 20.7MB)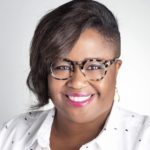 Board chair for Bloomington Pride, Cummings has helped guide the LGBTQ advocacy and outreach nonprofit for the last three years. The organization's signature event, the 2019 Bloomington Pride Film Festival, takes place this weekend, Friday and Saturday, February 1st and 2nd, at the Buskirk-Chumley Theater and several other venues. Cummings characterizes this year's presentation as the best slate of short and full-length feature films the Pride Fest has ever presented in its 17-year history. Cummings is a writer, editor, marketer, and public relations specialist for Indiana University's Hamilton Lugar School of Global and International Studies.
Host Michael Glab goes one-on-one with Bloomington's most fascinating people every Thursday at 5:30pm. Tune in for a bonus feature, Big Talk Extra, every Monday on the Daily Local News at 5:00pm for added chat from the previous week's show.