Podcast: Play in new window | Download (Duration: 18:20 — 16.8MB)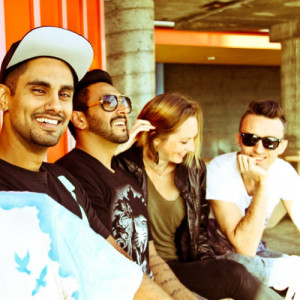 As the Lotus World Music Festival approaches, WFHB's Adriane Pontecorvo chats with Canada's Delhi 2 Dublin.
Delhi 2 Dublin set is possibly the only place you'll see a fiddle player rocking out with a kilt-wearing Korean, flanked by two Bhangra percussionists and a vocalist who looks like he would be at home in a Bollywood music video. The group began in 2006 as a one-off performance in a Vancouver club, and they've been at it ever since, throwing Bhangra, Celtic, Dub, reggae, and electronica into a musical blender.
Produced and Edited by Jim Manion